Borland Educational News and Views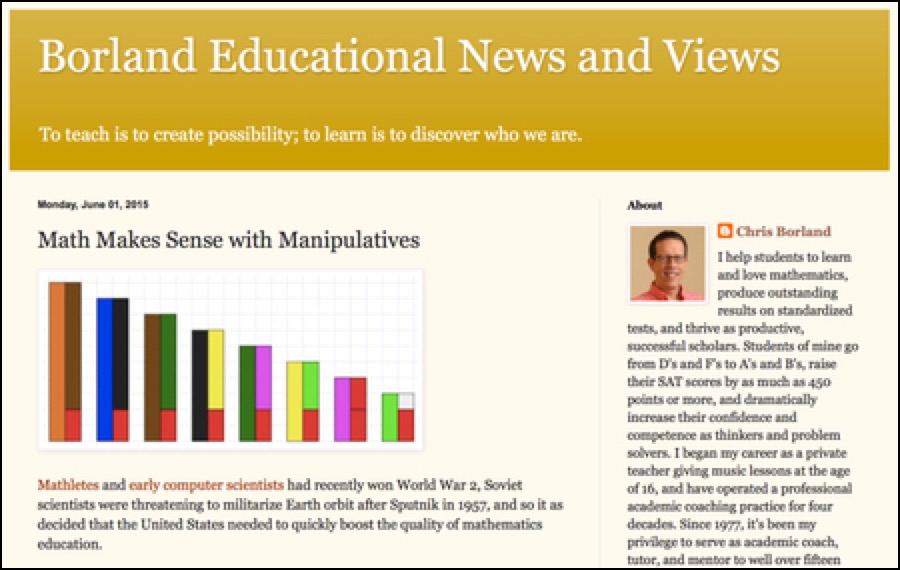 The Borland Educational
blog
is a trove of information on education and learning where you'll find articles, links, and snippets on a wide variety of topics of special interest to parents, students, and educational professionals.


Highlights include:

• Insider tips on test prep, tech aids, study skills, etc.

• Fascinating news stories on teaching and learning

• Recreational mathematics and science

• Advice on college research, selection, admission, financial aid

• Reminders of key registration and test dates

• Hand-picked educational treasures and links to key sites

• Fun, challenging, perplexing puzzles and games

• Student life hacks, health, leadership, educating the gifted

• Expert opinions on important issues in education

• Much more ...

Copyright © 2006-Present: Christopher R. Borland. All Rights Reserved.