Educational Resources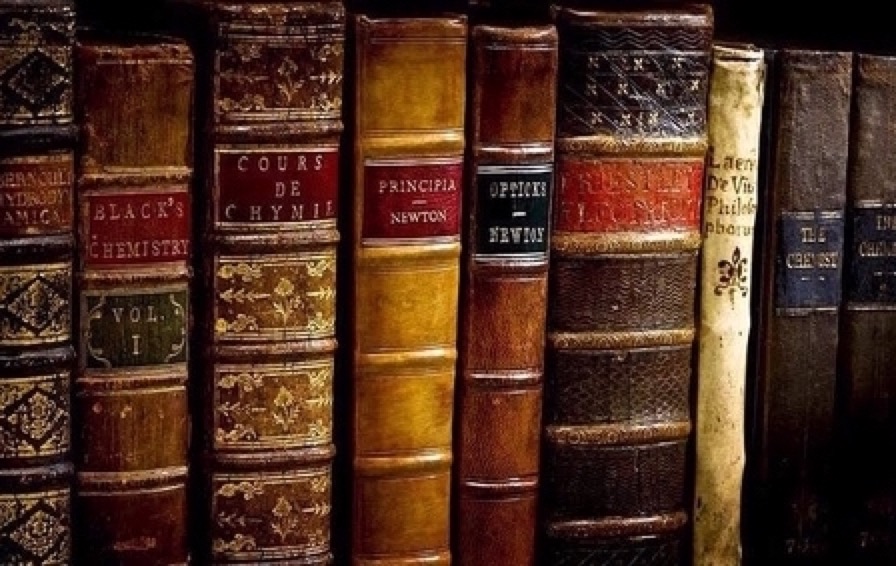 Books and Media

-

Books

The Great American Bathroom Book: Volumes 1-3

Single-sitting summaries of all-time great books. A three-volume guide to a complete liberal arts education. Read the second volume, first.


The Tao of Physics

Ancient Eastern philosophy meets and marries modern Western Science in this classic from the 1970's.


Algorithms to Live By: The Computer Science of Human Decisions

How to think like a computer in finding optimal solutions to very human problems (turns out computers may be more like people than we know).


Longitude

Engaging story of the critical importance of the precise measurement of longitude in solving vexing navigation problems during the age of exploration.


Gödel, Escher, and Bach

Self-reference is the theme; art, music, meta-logic are the tools; hefty, tantalizing, formidable intellectual weight is the result. This sentence is false. Good luck!


Atlas Obscura

Travel guide for those with eclectic tastes. Weird, wonderful places to visit, with the stories behind each one. Prepare to lengthen your travel bucket list. Web site
here
.


The Illustrated Man

Fascinating collection of 18 awesome sci-fi short stories by Ray Bradbury. My favorite book in high school.


Tao Te Ching (Jane English translation)

The best edition of this seminal volume of Taoist philosophy. Little is lost in translation. Beautifully illustrated.


Return from Tomorrow

Psychiatrist George Ritchie recounts his guided tour through the universe ... while clinically dead for 9 minutes in 1943.


The Lazy Man's Guide to Enlightenment

Never was a book's title more descriptive. Short and very sweet treatise. Read, learn, lighten-up.


A Ship Called Hope

Lovely book about the hospital ship Hope offers a look back to the post-war age when Americans were less cynical and U.S. foreign policy had more noble goals.


The Boys in the Boat

Gripping story of the rag-tag UW rowing crew that beat Hitler in the 1936 Berlin Olympics. Makes depression-era pre-WW2 years palpable. Great for sports fans.


When the Legends Die

Hal Borland's tale of a young Ute Indian who has to choose between two worlds and ways of life. Long a standard on required high school reading lists.


Stowaway

Fictional adaptation of the true story of a young boy stowed-away aboard Captain James Cook's ship during his secret 1768 voyage to the Southern Hemisphere.


Jonathan Livingston Seagull

Story of a young seagull, written at the dawn of the human potential movement, who risks it all to master high-speed flight, and finds enlightenment in the process.


Ring of Fire

Book about the Blair Brother's deep exploration of Indonesia, its many cultures and peoples. Later adapted as a four-part PBS series.


The Year of Living Dangerously

Novel set in Jakarta, Indonesia just before the Suharto military take-over in September 1965. Film adaptation stars Mel Gibson in his first role.


Catch Me if You Can

True story of supreme con artist Frank Abignale, Jr., who successfully posed (and was fully accepted) as doctor, lawyer, and airline pilot before the age of 19.


The Hobbit

J.R.R. Tolkein's classic that started it all. Follow the famous adventure of Bilbo, Frodo, Gandalf and the others through The Shire and beyond.


Grit: The Power of Passion and Perseverance
Angela Duckworth's work positing internal motivation, drive, dedication, and ability to persist - rather than luck or genius – as the chief factors in successful living.

-

Book Sites


goodreads

Huge and hugely popular social media site for bibliophiles, with search by genre, reviews and ratings from 15 million members, thousands of book clubs, more.


LibraryThing

Smaller, more personalized version of goodreads, with a focus on community and forums. Seems more like a library, whereas goodreads feels like a bookstore.


nprbooks

Excellent reviews, recommendations, and interviews with authors (audio + transcripts).


HuffPost Books

The books section of the Huffington Post. Articles, reviews, recommendations, short stories, etc.

-

eBooks


Ultimate Classics Library

App that brings a HUGE library of classic books (50,000+) to your Apple device, free. Includes audio books, as well.


Free Books

Annotated List of 20 great online sources of free book downloads in various formats.

-

Audio


Story Corps

"Each week, the StoryCorp Podcast shares unscripted conservations revealing wisdom, courage and poetry in the words of [ordinary] people ..."

-

Film and Video


Le Ballon rouge (The Red Balloon)

Entrancing 1956 French short filmed in post-war Paris. I saw this numerous times in grade school in 16mm. Almost no dialogue. Oscar-winner for best screenplay.


PBS Space Time

Fascinating series of short episodes exploring delicious, odd topics in theoretical physics that bend brains and blow minds.


Minimalism

An alternative, sustainable, improved "American Dream." Instead of insatiably craving/aquiring MORE STUFF, minimalism posits living with less to enjoy life more.



Copyright © 2006-Present: Christopher R. Borland. All Rights Reserved.